Subcultures of England
The subculture is mainly known as tiny worlds existing in a bigger world. Many countries have smaller communities in their dwelling among their fellow countrymen. These communities often stand out and are hence called a subculture. Like many, England has also become a home to such people with a vast variety of different subcultures. Their beliefs, interests, hobbies, ethnicity, actions and appearance have a stark difference to a layman. Here are some of the weird subcultures of England.
The Goths
This subculture began at the end of the 20th century and since then has spread throughout the world. It was mainly originated from the music genre of gothic rock and one of the few surviving subcultures of that time. This subculture held a specific aesthetic taste in fashion and music and later evolved into different styles.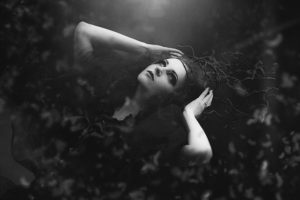 Dandies and Flappers
In the 1920s, the flamboyant culture of dandies and flappers arouse. In which, young males, dandy, and young females, as an act of freedom indulged in activities as to openly smoke and drink and involved in casual relationships. Pleasure and freedom were moving side by side and people tried to look fabulous and fashionable all the time, mainly following Aztec, African and oriental styles.
Teds
The teddy boys came into being when an attempt was made to revive the Edwardian era's men's fashion. They evolved into a subculture and later were related to rock 'n' roll. Some groups of Teds were also noticed who were involved in violent activities and formed gangs. The judies or teddy girls also arose for the very first time as one of the first girls' subculture.
Skinheads
Skinhead arose in the 1960s and was said to have originated from the Ska music. This subculture adopted the Jamaican rude boy look and was accompanied by denim, T-shirts and checkered shirts. The look was popular and was adopted by some members of the gay community as well.
Glam Rockers
These people were seen to be people with make-up, extravagant hairstyles, and platform-soled boots. This subculture was a motley of different fashion styles of different decades. The idea was first introduced as a theatrical and a bi-curious creation and later become a part of rock music. This subculture introduced the youth to a very different sense of style.
The Mods
The mods were originated in the late 1950s and were followed by Italian fashion. The youth at that time, mostly wore tailor-made suits and rode on motor scooters of Lambretta or Vespa. They were mostly people who listened to modern Jazz music and Ska.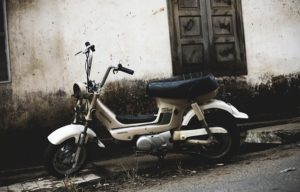 The New Romantics
Followed by the night club scene in 1979, this subculture gained fame in 1981 and was a love for the kids. It was called the blitz kids and were like a combination of glam rock and neoclassical cultures.
The Hippies
The hippies were considered peace-loving and distributing people. They bought pre-worn clothes and created their own unique fashion sense.
The Soul boys
This subculture was born in the '60s and '70s and mainly consisted of youth that loved the American soul and punk music. The sideways fringed wedge hairstyle and Lois jeans were said to have evolved itself to a casual subculture that was originally very closely related to the soul boys.